Anti-War march and rally on 3-14-09
It was a warm and spring-like March 14th and about 1,000 people came to march and rally to commemorate the 6th anniversary of the war in Iraq. The march went through the Pilsen neighbor and was bookended by 2 rallies where the speakers called for an end to the occupation of Iraq, Afghanistan, and Palestine as well as an end to the war on immigrants at home.
Fatima, Rogaya, and Abdullah congratulate Kathy after her moving speech

Our banners were met with warm waves from our Pilsen neighbors.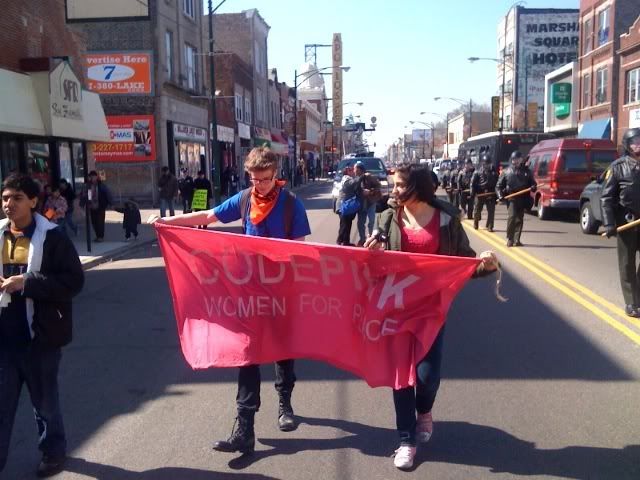 Per usual, the Illinois State Troopers were out in force. Talk about overkill...