Stolen Beauty at Nordstrom
On a warm, late afternoon on September 11,2009 on Michigan Avenue in Chicago, Chicago Area CodePINK and friends walked through the Stores at Northbridge mall. Our destination was the posh and upscale Nordstrom department store and our mission was to request that Nordstrom stop selling Ahava cosmetics.
When we arrived at the Ahava area, we put robes on and placed towels on our heads: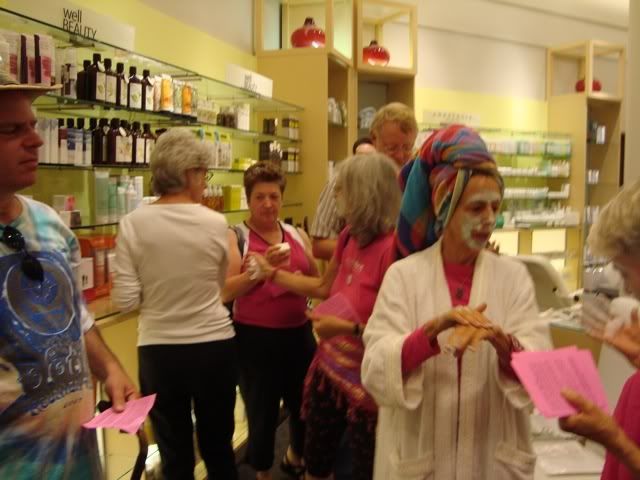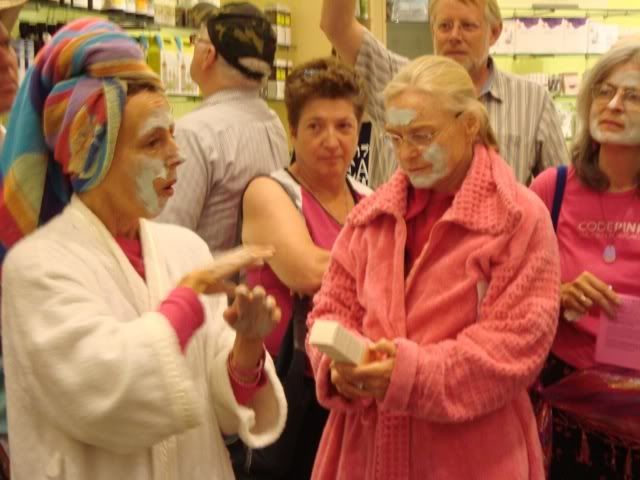 We put on our mud masks and (lead with great enthusiasm by Gael) began chanting:
Ahava, you can't hide...we can see your dirty side!
Occupation is a crime...don't steal from Palestine!
Nordstrom, don't you know? Ahava has got to go!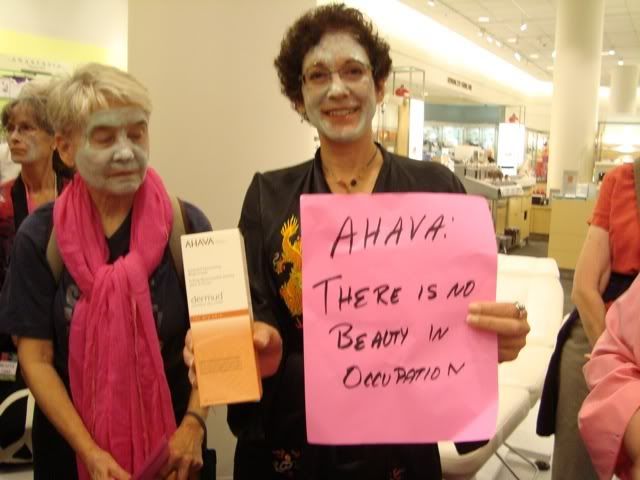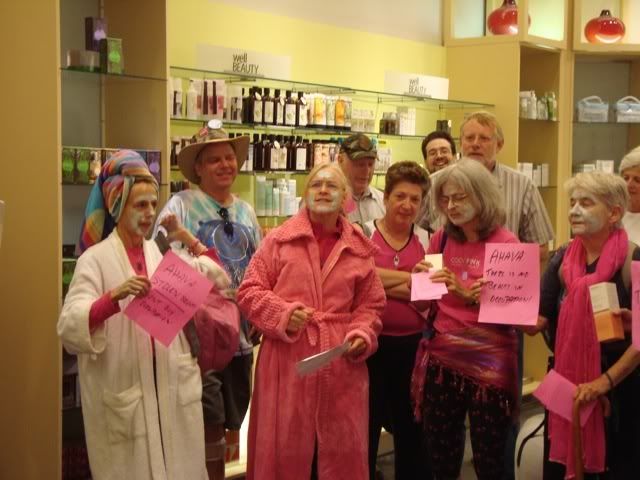 As you can imagine, a crowd began to gather. The manager of the store came up and talked to us. We explained what we were doing, why the Ahava boycott was important, and then asked him to stop carrying the Ahava products. The store manager explained that he does not make the purchasing decisions, but he would be more than willing to give us the name of the buyer in Seattle.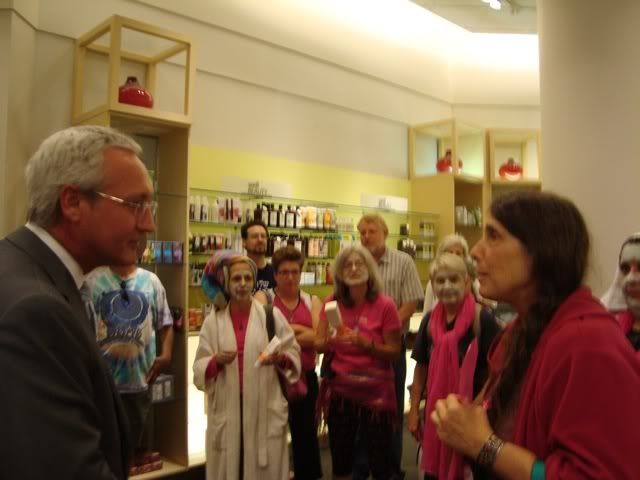 After some back-and-forth discussion, the manager escorted us out of the store. It was the nicest we have ever been asked to leave a store!